Jump to content...
---
---
Most-recently modified on 15:12:49 17-May-2002.
These are snapshots from the Pickett/Schwartz/Samuel/Brainard family reunion in July of 1999. I'm adding the names as they are sent in from family members.
If I've mislabeled someone, don't grumble, just send me email!
Some connections:
Lorene (Pickett) and Wilma (Brainard) are sisters.
Wilma Brainard has kids Ken, Judy (Walker), John.
Ken and Sharron Brainard have kids Marc, Peter, and Katie (Greer).
Bruce Greer and Katie have kid Kendall.
Peter Brainard and Linda have kids Marrissa, Kaitlynne, Jessica.
Jim Walker and Judy have kids Karen (Slaven), Scott, Paul.
Tony Slaven and Karen have kids Jamie, Kelli, Victoria, Tyler.
Scott Walker and Patti (not Pickett) have kids Danny, Christopher.
John Brainard and Hertha have no kids (I think).
Earl Sr Pickett and Lorene have kids Earl, Donna (Samuel), Retha (Schwartz).
Earl Pickett and Joyce have kids Tom, Patti (Meyer), Barbara (Schulz).
Tom Pickett and Jodi have kids Jonathan, Ryan, Stefani.
Mark Meyer and Patti have no kids.
Jim Schulz and Barbara have kids Chrissy, James, Matthew, Mitchell.
Chuck Samuel and Donna have kids Chris, Shari, Marianne.
Chris Samuel and Teri have kids Heather, Amber.
David Jones and Shari have kids ? and Darin.
Ray Schwartz and Retha have kids Randal [me!], Russ, Ron.
Ron Schwartz and Cathy have kids Lauren and Wyatt.
And I'm not sure how the rest go. Help!? I'm very grateful that there aren't any duplicate names in this list.
| | | |
| --- | --- | --- |
| | Links | |
| | | |
| --- | --- | --- |
| | Image links | |
| | | |
| --- | --- | --- |
| | Image | |
Pic_19.jpg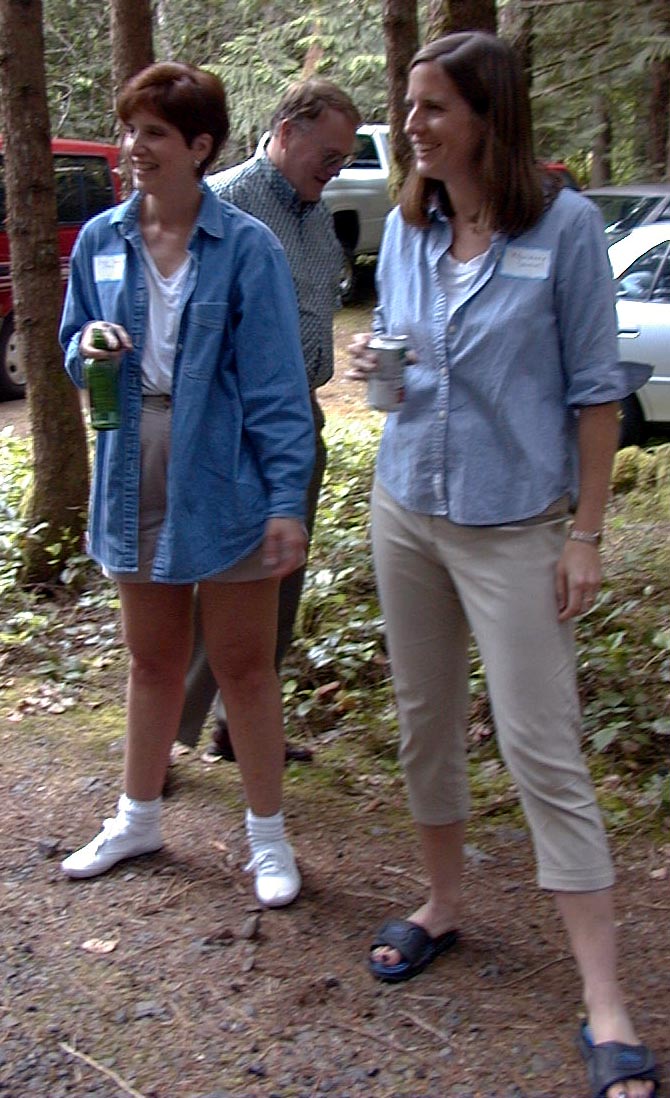 Shari, Jim, Marianne